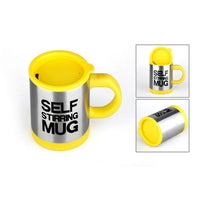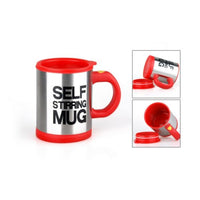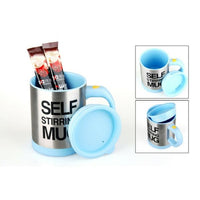 Laguna D&W
Self Stirring Mug - 13.5 oz - 6 colors
The Self Stirring Mug is finally here. No more wearing yourself out, stirring your coffee :) This is a fantastic convenience product and an excellent gift to yourself or friends. Can you be without one?
While you're at it, don't forget to order one for your office as well.
Drinkware Type: Mugs
Material: Stainless Steel
Thermal Insulation: Yes
Inner tank: Food grade
Certification: CE/EU, CQI, FDA
Wholesale orders are possible on this product with a 50 % discount when ordering batches of 60 pcs per color, minimum of 2 batches (120 pcs). Custom printed logos and boxes are also available at orders above 300 pcs. Please contact us for details here.
SPECIFICATIONS
Why Bag it with DAXION mall™?
We want you to! And we give you many reasons to do it! Before we listed this offer, we checked competing offers. That's how we know we provide the best value to you with a combination of Price, Free shipping, and Free returns for 30 days. Found a better offer somewhere else? Our Best Price Challenge gives You the difference back topped with a finders fee. That's how our shoppers help us to keep the best price.

AND we want you to come back! That's why we care about Your experience and Your purchase. We even want you to share Your experience wherever possible so you can be sure we want to do everything we can for you. We only need a small favor. Please, Tell Us how we can help you, and how we can do better.
Now that You know You are at the place of the best offer, you need to decide if you like the product! If yes, don't wait, buy now.
PLEASE SHARE
Please share with anyone who would like this!