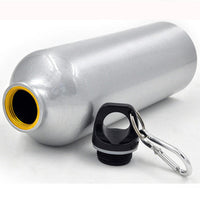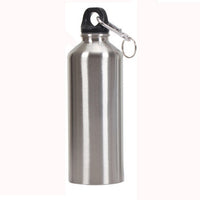 Laguna D&W
Stainless Steel Drinking Water Bottle - 3 Sizes
Our Drinking Water Bottle in Brushed Stainless Steel with Thermal insulation is ideal for keeping drinks Hot or Cold when You are on the move.
Anti-corrosion Coating. Protected against corrosion, weather rain from outside or liquids inside.
Durable. The Stainless Steel Water bottle does keep your liquids hot or cold even in rough handling, environment or on your trek.
Boiling Water Ready. Hot, even boiling water can be poured directly into the bottle. The Thermal insulation will keep the water hot for several hours.
Design. The Stylish and Practical Design make it awesome looking and nice to hold and drink from.
SIZE OPTIONS
Our Stainless Steel Water Bottle comes in 3 different sizes:
400 ml - 13.5 oz.
500 ml - 16.9 oz.
600 ml - 20.3 oz.
SPECIFICATIONS
Why Bag it with DAXION mall™?
We want it! And we give You many reasons to do it! Before we listed this offer, we checked competing offers. That's how we know we provide the best value to You with a combination of Price, Free shipping and Free returns for 30 days. Found a better offer somewhere else? Our Best Price Challenge gives You the difference back topped with a finders fee. That's how shoppers like You help us to keep the best price.

AND we want You to come back! That's why we care about Your experience and Your purchase. We even want You to share Your experience wherever possible so You can be sure we want to do everything we can for You. We only need a small favor. Please, Tell Us how we can help You, and how we can do better.
Now that You know You are at the place of the best offer, All You need to decide is if You like the product! If so - don't wait - buy now! 
PLEASE SHARE
Do You Know Anyone Who Would Like This? Please Share...