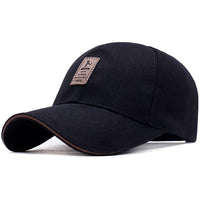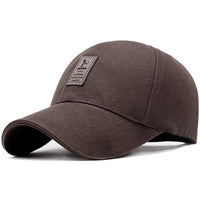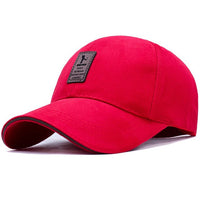 EDIKO
EDIKO Casual Classic Baseball Cap - 10 color options
Look good in this classic cotton Baseball Cap for Adult Men, Women or Teens. We offer a very competitive price on this hat from the famous EDIKO brand.
See all color options in our EDIKO brand Baseball Cap Collection.
SIZE GUIDE
Adjustable size from 21.6" - 23.6" (55 - 60 cm) circumference, equal to sizes S (small), M (medium) and L (large).
SPECIFICATIONS
DAXION mall™

Shipping:

Returns:

Free returns for 30 days.

Warranties:

Manufacturer's warranty + 
Extended Functional Warranty added by DAXION mall™.

Shipped from:

China

MANUFACTURER

Made in:

China

Brand:

Model:

Baseball Cap, Classic

Size:

Adjustable from 21.6" - 23.6" (55 - 60 cm)

Vizor:

Curved

Material:
Cotton, Polyester, Metal buckle
Why Bag it with DAXION mall™?
We want it! And we give You many reasons to do it! Before we listed this offer, we checked competing offers. That's how we know we provide the best value to You with a combination of Price, Free shipping and Free returns for 30 days. Found a better offer somewhere else? Our Best Price Challenge gives You the difference back topped with a finders fee. That's how shoppers like You help us to keep the best price.

AND we want You to come back! That's why we care about Your experience and Your purchase. We even wish You to share Your experience wherever possible so You can be sure we want to do everything we can for You. We only need a small favor. Please, Tell Us how we can help You, and how we can do better.
Now You know You are at the place of the best offer, all You need to decide is if You like the product! If so - don't wait - Buy Now! 
PLEASE SHARE
Do You Know Anyone Who Would Like This? Please Share...